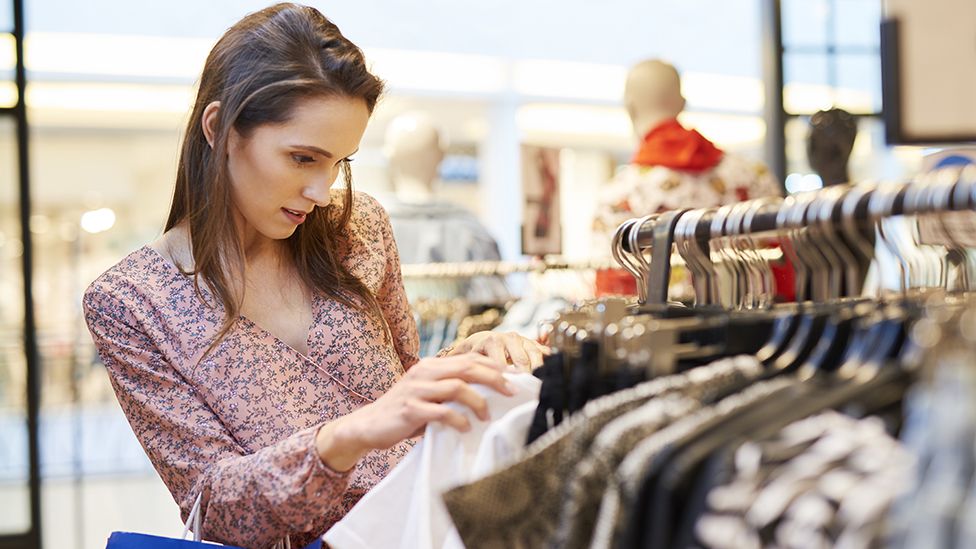 Image source, Getty Images
By Lucy Hooker
Business reporter, BBC News
Shoppers have been splashing out on new outfits and other items for enjoying the summer weather, boosting sales overall, latest retail figures show.
After the sun came out in the second half of May, sales volumes rose by a stronger than expected 0.3%, the Office for National Statistics (ONS) said.
Online retailers and garden centres did particularly well, the ONS said.
Fuel sales also rose compared to April, but people bought less food as prices continued to rise.
"Retail sales grew a little in May, with online shops doing particularly well selling outdoor goods and summer clothes, as the sun began to shine," Heather Bovill, senior statistician at the ONS said.
"Garden centres and DIY stores also saw growth, as the good weather encouraged people to start home and garden improvements."
Food sales fell 0.5% in May. As well as price pressures, that could be due to the extra bank holiday last month, the ONS said, as more people ordered takeaways or went to the pub.
Overall consumers are still buying slightly less than they were before the pandemic. But because prices have risen, they are spending significantly more in total.
Prices are still rising, although inflation – the rate at which they are going up – has eased from over 10% at the start of the year to 8.7% in May.
On Thursday, the Bank of England put interest rates up by half a percentage point to 5% in an attempt to dampen demand and bring down prices. Interest rates have been rising since December 2021 but that does not yet seem to be having a big impact on consumer spending.
"Retail sales in the UK were stronger than expected which may partly justify the jumbo-sized interest rate increase from the Bank of England," said Neil Birrell, chief investment officer at Premier Miton Investors.
"It's hard to believe that tighter policy won't start having a significant impact sooner rather than later, meaning the consumer will react accordingly."
The online and High Street chocolate chain, Hotel Chocolat, issued a profit warning on Friday saying it expected to make a loss this year and lower than expected profits in 2024.
The firm blamed "ongoing weakness in consumer sentiment and continuing inflationary pressures" for the shift.
Related Topics
RetailingInflationShoppingOffice for National Statistics
More on this story
Morrisons and M&S follow rivals to cut food prices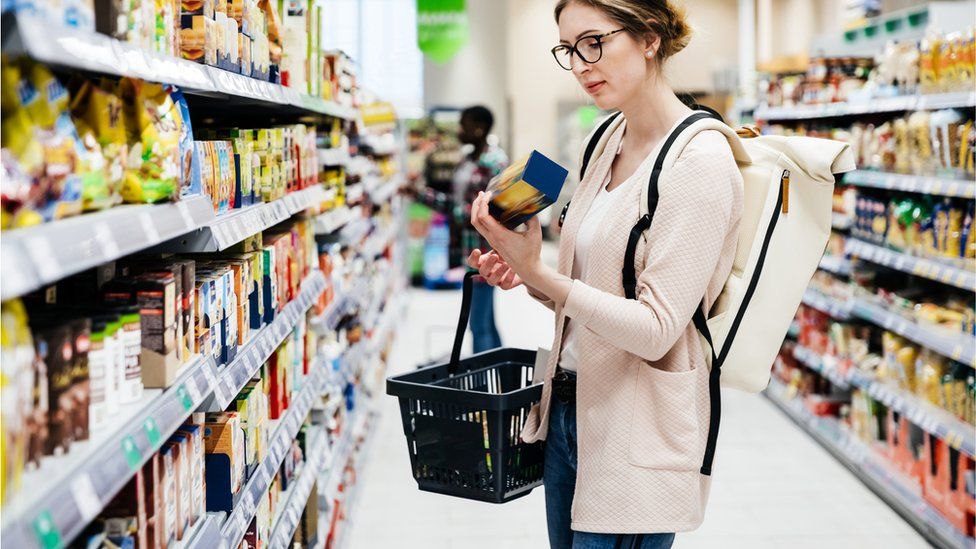 'Massive shift' in shopping habits as prices soar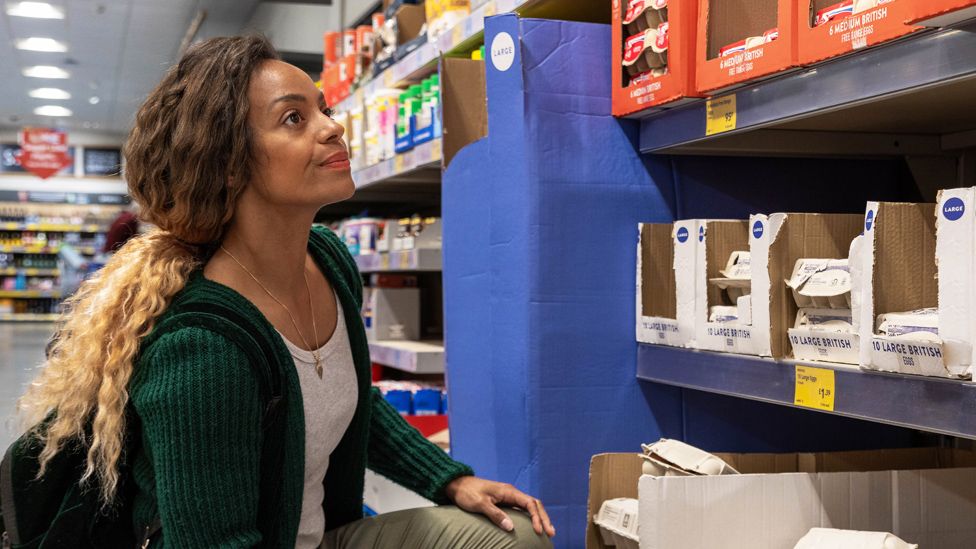 People turn to microwave meals as prices soar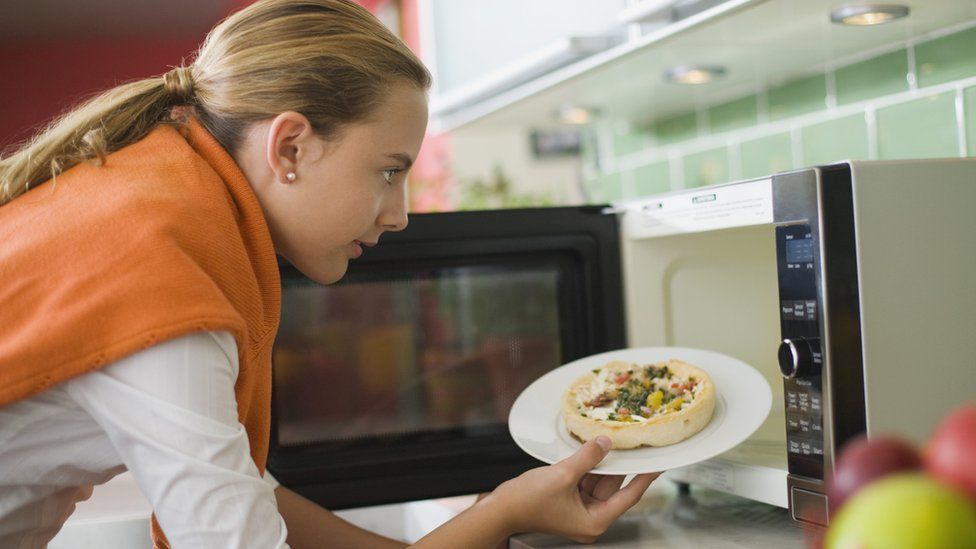 Tesco sees early signs inflation starting to ease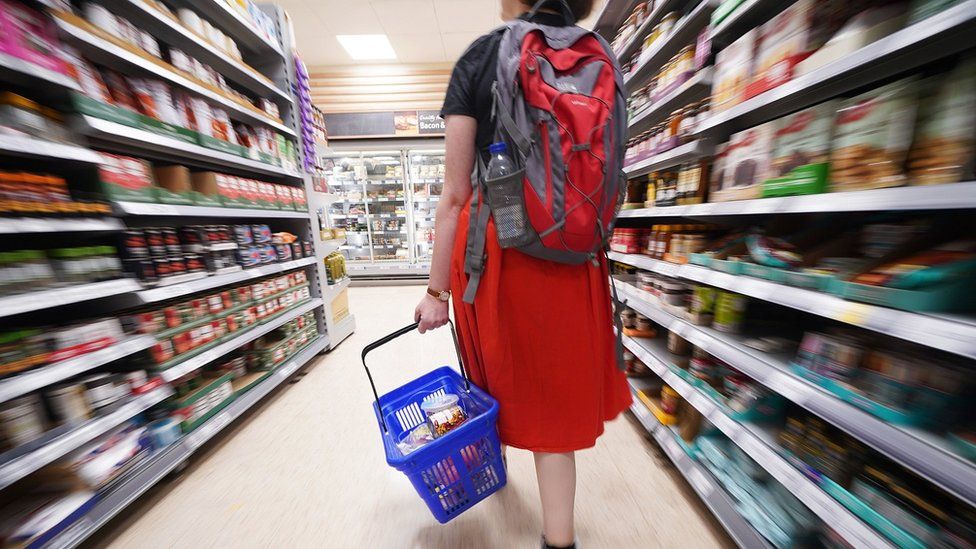 Why is UK inflation so high?